Mount Alexander Sustainability Group Inc. (MASG)
MASG is working towards our Net Zero by 2030 vision, by taking direct action over many fronts.
Local Voices
Local Actions
Global Change
Mount Alexander Sustainability Group (MASG) is the peak sustainability organisation for the Mount Alexander Shire, delivering education, research, advocacy, and endorsement for shire wide sustainability and clean energy initiatives. MASG was established in 2006 by a passionate group of locals who wanted coordinated action on climate change and to support the Mount Alexander Shire Community to work towards a sustainable future.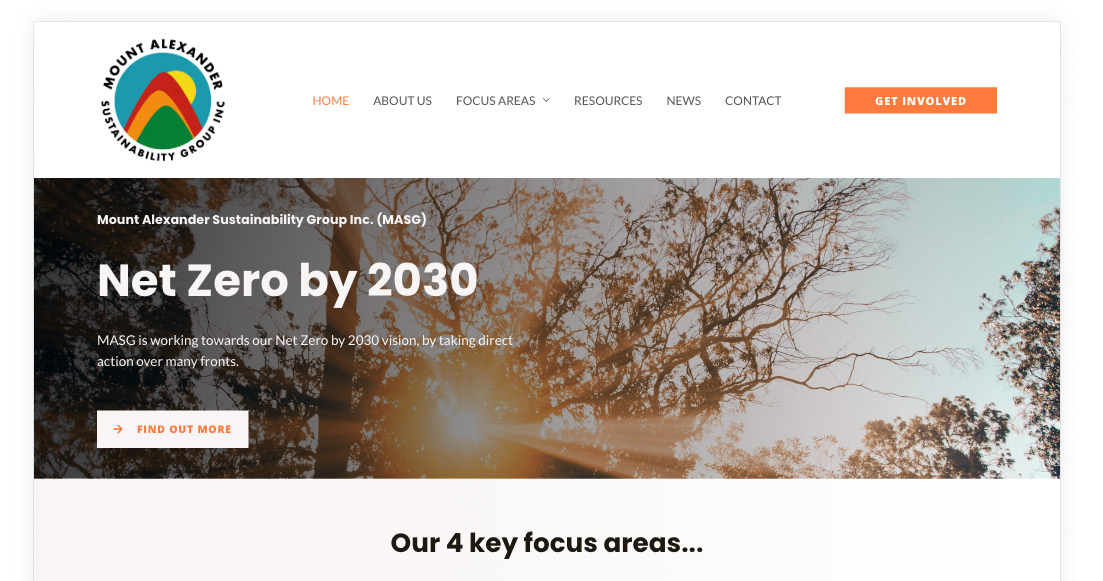 We hope you enjoy this new MASG website. As we're bedding it down, please let us know if you notice anything missing or that you ...